Maramures is the region where Easter traditions remained unchanged for centuries. People have prevented the mists of time to lay over their inheritances. Easter traditions from historical Maramures are simple. Religious people divide their time between work around the house and prayers.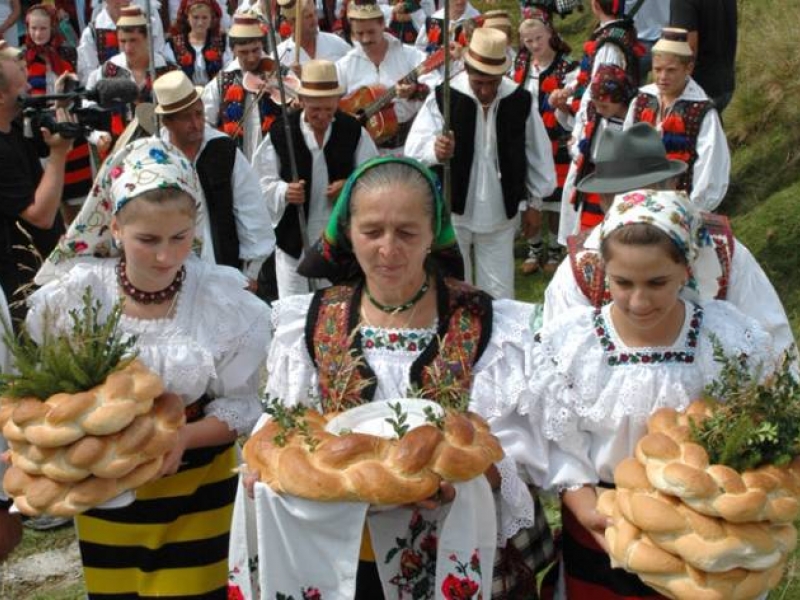 According to the tradition it is not good to wear colorful clothes in the fast time, and red is prohibited. No one is allowed to wear new clothes, clothes should be modest, somewhat darkened.
 On Easter Sunday, early in the morning, there is a custom to put in a pot, cold water, a red egg, a silver coin and to wash the face with this water in order to have red cheeks as the egg and to have wealth for the rest of the year. Everyone should wear new clothes.
As customary, eggs are painted or addorned in some way, all over Romania, in Maramures, also. In some areas of Maramures there is a custom that the whole family eats from the first broken painted egg in order to be together always.
On the second day of Easter the so-called "watering" custom takes place, the waterers (boys) go to girls to sprinkle them with water (or perfume, sometimes, nowadays).
Bibliography:https://sites.google.com/site/obiceiurisitraditii/traditii-si-obiceiuri-din-maramures/obiceiuri-de-paste
Translated and arranged after bibliography: https: http://sites.google.com/site/obiceiurisitraditii/traditii-si-obiceiuri-din-maramures/obiceiuri-de-paste
Source: http://www.romania-redescoperita.ro/index.php/component/k2/item/653-traditii-si-obiceiuri-pascale-in-maramures