Situated within three counties limits, fortunately Sureanu Mountains are among the mountain ranges of Romania who had less to suffer from human activities. Wild and scenic without being steep and difficult to walk, these mountains still harbor a sublime natural setting with endless forests in which live many species of animals.
Natural and cultural riches of the Sureanu Mountains therefore recommend them, as an ideal destination for trekking in such a distinct scenery for all tourists who want to discover some of the most beautiful mountains in Alba County and beyond!
Sunset in Sureanu Mountains -  Photo Source: Shutterstock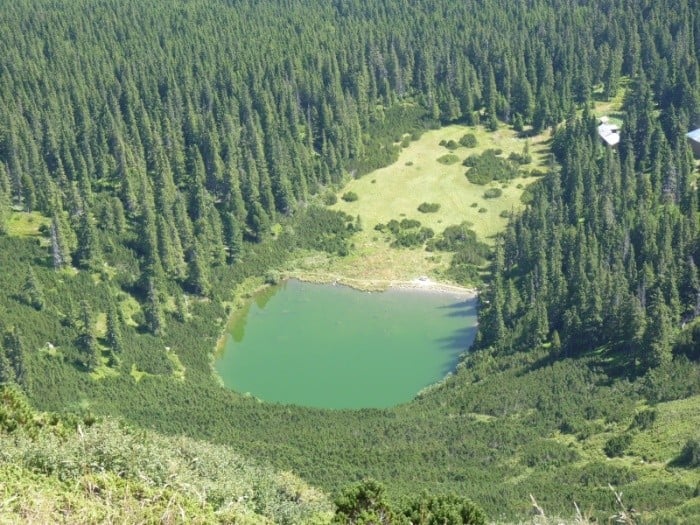 Photo: Iezer Sureanu
Sureanu Lake
The fauna is also varied and characteristicto western Carpathians. Mountain frogs live in lakes and rivers, also, salamanders, newts, native trout, grayling, sander, and other types of wild fish.
Translated and arranged after a report from: descopera.ro
Source: http://www.romania-redescoperita.ro/index.php/component/k2/item/443-misteriosi-si-spectaculosi-muntii-sureanu-din-judetul-alba