Creator of an art of great richness and originality, Romanian people forged artistic treasures of great fantasy in the field of wood sculpturing.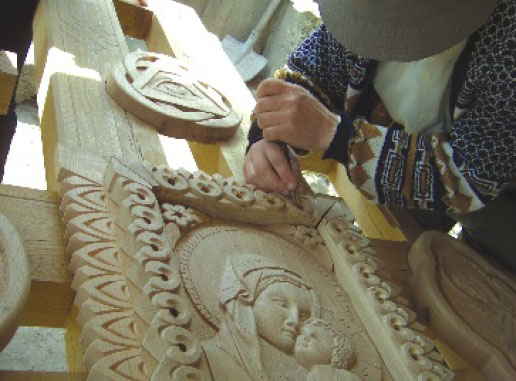 With simple tools like an ax, a saw, or the adze, the clamp, the knife, the chisel, the compass, and other traditional ones, the pattern pyrobrapher, over the time, different shapes and figures were created, from one region to another, but all having in common the Romanian soil.
The millenary experience in wood art has taught the craftsmen, how to properly use each and every available wood essence:
  •   Fir and oak - in constructions;
  •   Beech - for dowry chests;
  •   Dogwood and hazelnut - for shepherds beats  and whips handles;
  •   Ash – for doors and windows frames;
  •   Linden tree - for distaffs, spoons, bedpans and cassettes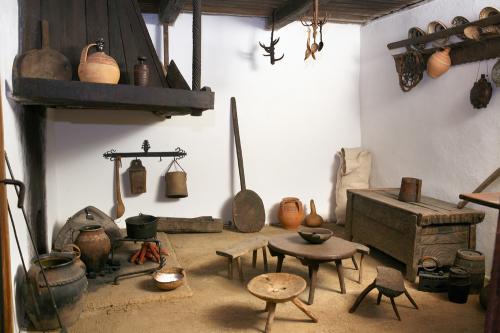 Romanian craftsmen have always felt the need to embellish objects produced by them. This custom also includes the wood sculptors. In the Romanian art of woodworking, the predominant ornamental style is the geometric one, but in custom of decorating the wooden objects, also floral, zoomorphic and anthropomorphic motifs are present.
These forms, general or particular, are used by all artisans in Romania even nowadays. They will leave their ancestral heritage to young people, which will be carried on, because, after all, traditional art means continuity and evolution.
Translated and arranged after an article from:  www.traditii.ro
Source: http://www.romania-redescoperita.ro/index.php/component/k2/item/537-arta-prelucr-rii-lemnului-plasticitatea-formelor-si-a-figurilor